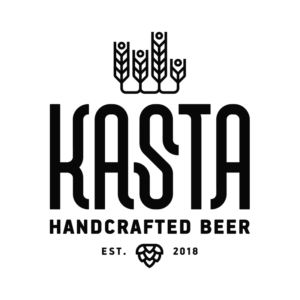 Unique beers reflecting our passion
Brewing good beer with passion and dedication is what we do. Craft beer is an endless world with a wide range of styles, flavors and aromas and even if we constantly try new ideas and develop new recipes, we've committed to providing some beers on a consistent basis.
Big fans of craft beer and gastronomy in general, we create unique beers reflecting our passion and dedication. The core labels of KASTA are currently four available in the market, however, since experimentation and recipe development are always ongoing, you can always find some limited editions or beers available in our Tap Room only.
Read More