LACONIA 100% NATURAL JUICE OF 8 FRUITS / 1LT / PALLET
LACONIA 100% NATURAL JUICE OF 8 FRUITS / 1LT / PALLET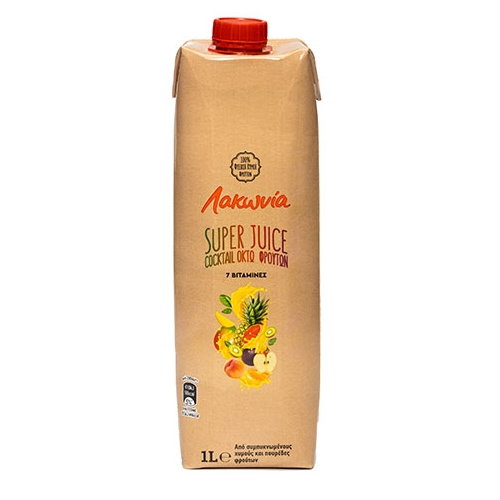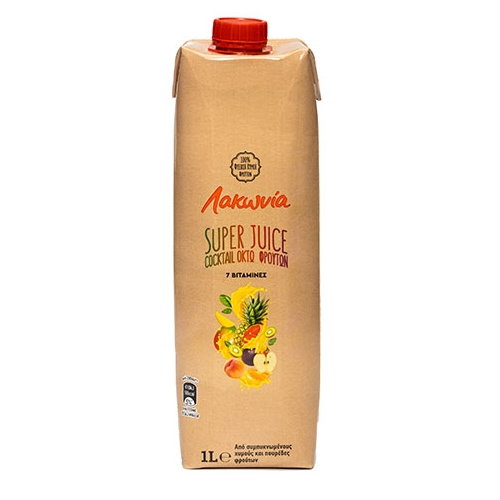 LAKONIA Super Juice is a 100% natural juice of 8 fruits (orange, apple, pineapple, peach, grapefruit, kiwi, passion fruit, mango), combined with the beneficial properties of 7 vitamins, without any added sugar and without preservatives.  LAKONIA Super Juice is an excellent juice, rich in vitamins for more energy, vitality and strength, in order to face the demands of life. Enjoy a glass of "LAKONIA Super Juice" every day and start your day energized for action!
SIZE: 1LT
MOQ: 1 PALLET
PALLET DIMENSION: 0,80CM / 1,00CM
TRAYS 65/PALLET/780 UNITS
PRICE: EXW
EXPORT ONLY!
For further information please contact:
EGS / EUROPA PRIVATE LABELS on +30 217 000 8400 or Via E:Mail: contact@europaprivatelabels.com
Product available on MARKETLIFE!